HANGING ROCK (BURRAMOKO) TRAIL
Extend your Greater Blue Mountains Trail (GBMT) ride to include this one. You can also get the train or drive to Blackheath and ride this trail by itself, or link it with the Anvil Rock trail
Distance: 
14km return – from Blackheath Station to Hanging Rock

35km return – from Blackheath Station to Hanging Rock and Anvil Rock

31km return – from Blackheath Station to Hanging Rock and return to Katoomba via GBMT.
Time Required: 3-5 hours. depending on skill level, lunch and sightseeing stops
Grade: Medium
Fitness Level: Average fitness required. Expect to walk some hills – it's all part of the fun! It's also a great excuse to stop and check out the views
Experience: Beginner and up.  Always ride within your ability
Terrain: Graded fire trail
Trail Surface: Rocky, Gravel, Sandy, Clay, Water Bars
Supplied with hire: Bike / Helmet / Puncture repair kit / Pump / Map
Note: Mobile reception is variable. Weather can change rapidly so pack clothing accordingly. Always have a minimum of 2 litres of water on you.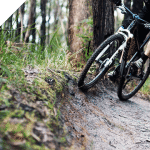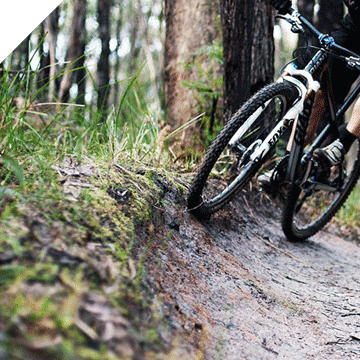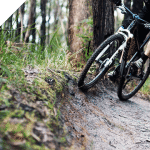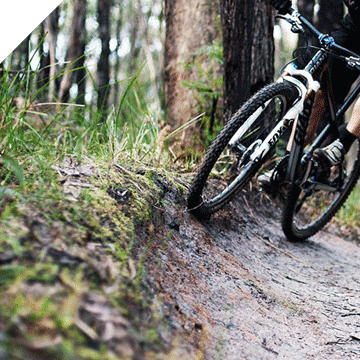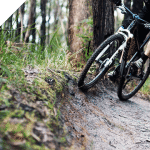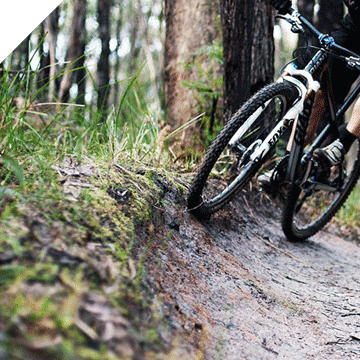 TRAIL DESCRIPTION
With scenic valley views across the Grose Valley and crisp mountain air, this ride follows a rough fire trail along the ridgeline to the spectacular Baltzers Lookout at Hanging Rock. Unlike other lookouts in the mountains, there is no safety fence here to separate you from one particularly large drop!
This is your typical "out and back" Blue Mountains ride – the easy navigation and the short distance make it an ideal ride for less experienced cyclists looking to clock up some time on the dirt and get closer to nature. That's not to say more experienced cyclists won't enjoy it… the flowing trails will bring a smile to any rider's dial, and there are also plenty of water bars to let you get some air time. And besides, the views are more than enough to keep everybody happy anyway!
There are a few short climbs, but they are all easily walked if you need to. If you are looking for a longer ride, you can extend this ride to include a trip to Anvil Rock and take in even more breathtaking views.
Further Info:
National Parks Hangin Rock Guide
­